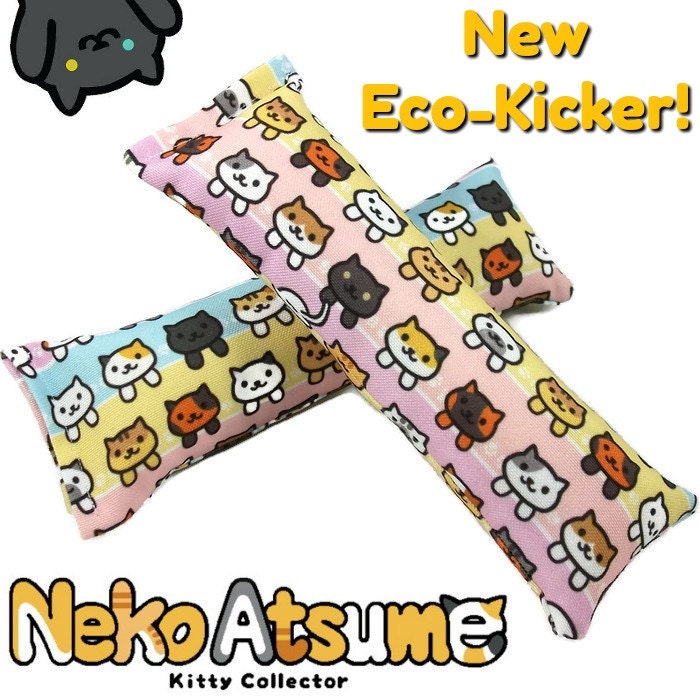 New in the shop!  Neko Atsume themed eco-kickers.  These little cat faces are so cute!
As with all of our eco-kickers, this toy is made with a 45%  recycled, durable canvas.  It is stuffed with recycled  fiber fill and  organic catnip.   
10% of the sale of this and every toy in the shop is donated to  #foodforferals - our way of helping to feed feral cats across the US.   Last month we donated 72 pounds of food to help feed feral cats in California, Georgia, and New York.  Thank you for your support!